Electronic Point Of Sale (EPOS)
A flexible EPOS that fits your business's needs. Tailor the solution to fit your requirements, whether this is a barcode scanner, cash, or cashless features, we have an offering that suits.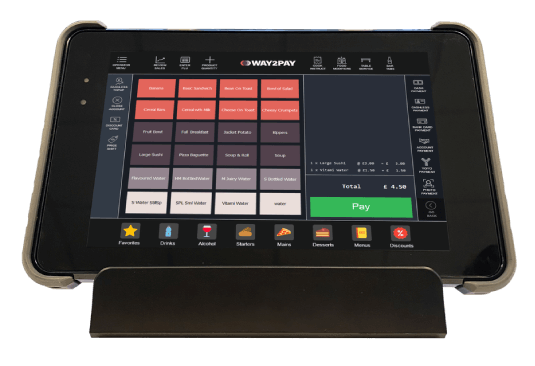 EPoS solutions can help with stock-taking, managing staff and compiling reports.
By using the EPoS Back Office system, you can stay up-to-date with what's going on. You can ensure everything is running smoothly even if you're not there in person!
Tailor It To Your Business
Whether you need a barcode scanner or cash options, you can get an EPoS solution that fits your needs.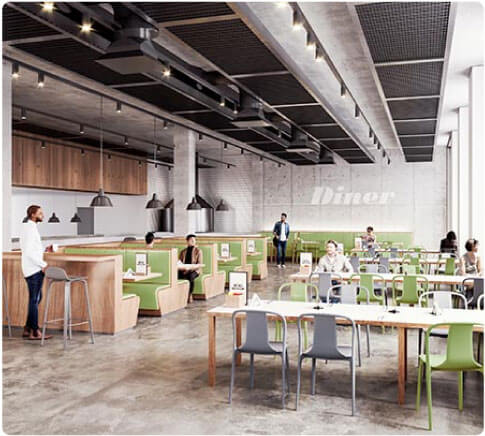 Include handheld & mobile EPOS, rugged & lightweight, with full EMV mobile payments, and printing. Use our WAY2PAY Campus manager solution to manage all aspects of your EPOS operations.
Credit/Debit Cards, contactless, Apple Pay, Android Pay, cash, stored value schemes, are all available through a wide range of PEDs on our POS.
Print orders to a variety of printer locations. Different cooking locations can be configured such as starters, entrées, and dessert stations.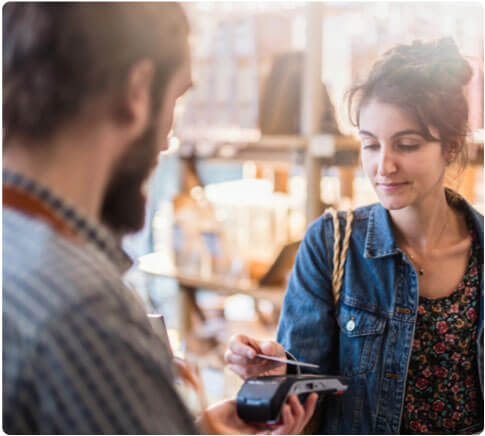 Managing your staff, stock and EPOS is simple with our managing systems. Stock-taking, compiling reports and managing staff can all be done through our back-office system. It also allows for remote access, so you can stay up to date, wherever you are.
Have the creative freedom to create receipt layouts and table plans. Whilst also being able to build your menu and products list easily, using import functions.
Feel confident knowing that certain features are in place to protect your customers. Our allergens feature ensure that your customers safety is a priority.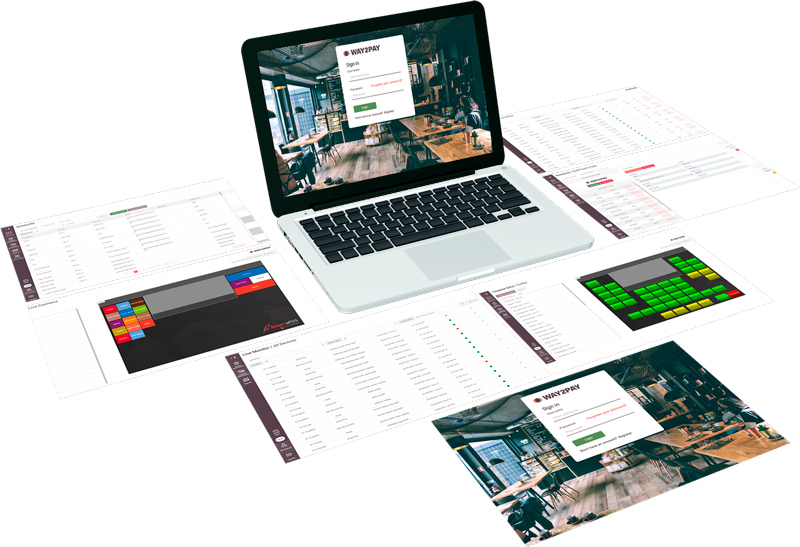 Run reports from anywhere, anytime. There is no need for manually compiling any reports with this solution. Simple select the information you want, and the report can be sent directly to your email.
Reporting platform for a complete view of the activity across your estate.
Report quickly and accurately across huge data sets and export and share these with the people that need them.