Our market leading self-order kiosks allow customers to self-serve quickly, intuitively, and securely. We work with our clients to create a tailored customer journey ensuring that brand identity is retained and enhanced.
We sit alongside your existing technology solutions while providing intreations into POS and other services. Our technology allows flexibility to enable clients to build their own customer journeys through our business layer SDK.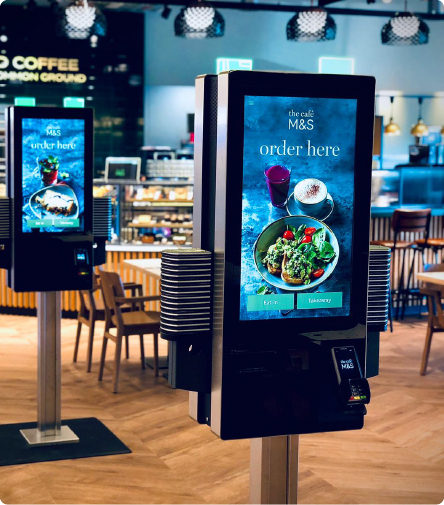 Our kiosks are designed with customer experience first
Using our solutions, and your branding, you can provide the customer with a flexible, easy-to-use journey.
Guide the user intuitively through the ordering process with your branding, advertising, and flexible product categories.
We know how important customer journeys are, meaning we put that at the forefront of our solutions. Create a flexible and easy customer journey, using our systems.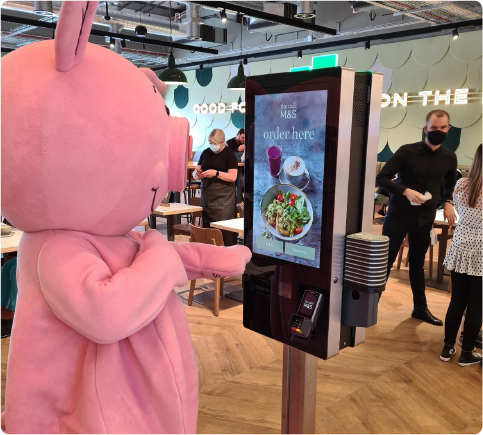 Increase your revenue by using Kiosks
Capacity for more customers and average basket size. This solution will optimise queueing and footfall. Quicker solutions ensure that less time is spend ordering, allowing more time for extra customers.
Upsell items, use your existing loyalty and rewards systems and allow users to choose how they want to pay with EMV credit and debit cards, Google and Apple pay or reward loyalty points.
Reduce cost and increase efficiency by reallocating your counter staff to other areas of the business.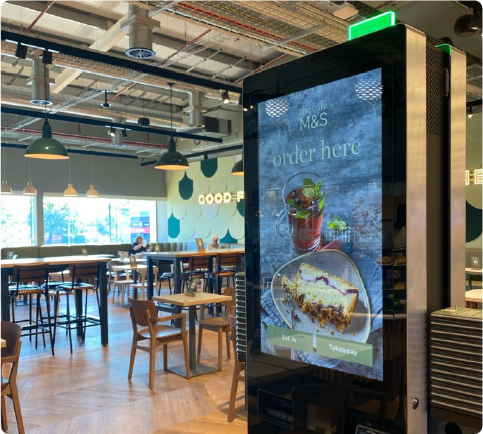 Interoperable solutions to meet your needs
We have a track record of being able to connect to services such as promotions, loyalty, stock, and allergens.
Using a kiosk in a staff area? Easily configure exclusive staff discounts, subsidies and offers. Intelligently switch menus or items based on the time of day. Use a single solution to manage stock levels and item availability.
Not only are these solutions easy to manage, but they provide an easy and flexible customer journey.